Fill out the form to download your free copy of our Essential Wine Guide today!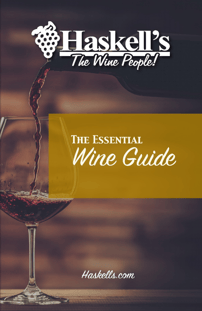 The fifteen page guide is filled with easy-access information on everything from choosing the correct wine glass to wine-tasting terms.
Fill out the form to access:
Tips on wine-serving basics
A list of wine types and pairings
Definitions for all of the wine-tasting vocabulary you need to know
Typical wine aging times
Fritzi Haskell's Spritzy Sangria recipe
And more!